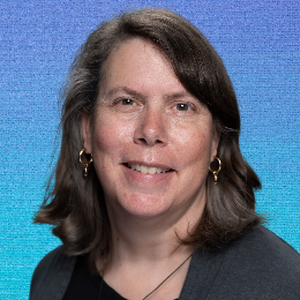 About Me
I'm Deborah Myerson, founder/principal of Myerson Consulting, a woman-owned business based in Bloomington, Indiana. 
Since 2003, I have helped organizational leaders and local governments deliver real-world impact through research and writing, policy analysis, stakeholder engagement, and program development and delivery. I also speak frequently to professional audiences on housing and community development topics.

My work is driven by values rooted in social justice, equity and inclusion.
My Story
I embrace the potential for connected communities that welcome people of all ages, abilities, and incomes. As a teenager growing up outside New York City, I loved taking the train into Manhattan and exploring neighborhoods like Chelsea, SoHo, Chinatown, and Little Italy. I had not yet read Jane Jacobs' The Death and Life of Great American Cities, but wandering the sidewalks of Greenwich Village, I instinctively realized what she observed: "Cities have the capability of providing something for everybody, only because, and only when, they are created by everybody."

Jacobs' inclusive vision is relevant in cities and towns of all sizes--not just the Big Apple.  It is an honor for me to work with mission-motivated organizations, local governments, and private sector partners to create more livable, accessible, and equitable communities.

Other Professional Experience
Executive Director
South Central Indiana Housing Opportunities

Led the nonprofit's mission to increase access to affordable housing for low- and moderate-income families in Bloomington, Monroe County, and surrounding counties.
Developed Switchyard Apartments, a $1.39 million affordable housing project
Conceived of and launched Housing4Hoosiers.org, a resource for renters and landlords to learn more about their rights and responsibilities in their rental home--attracting over 43,000 users annually.
Published "Renting in Indiana: A Handbook for Tenants and Landlords" for statewide distribution
Produced a semi-annual Tenant/Landlord Education Series in Monroe County attracting 200+ registrants
Adjunct Professor
O'Neill School of Public and Environmental Affairs
Indiana University, Bloomington, Indiana

Developed and taught undergraduate courses on housing policy and urban planning for six semesters
Engaged students in real-life issues via community-based service-learning with local agencies
Education
Master of Regional Planning, Cornell University
Bachelor of the Arts, University of Wisconsin-Madison

Certifications
Nonprofit Management Certificate, Duke University
Certified Rental Housing Development Finance Professional, National Development Council

Member, American Institute of Certified Planners
Civic and Professional Affiliations

Secretary, Redevelopment Commission, City of Bloomington, Indiana

Divisions Council Liaison, American Institute of Certified Planners Commission

Secretary/Treasurer, Divisions Council, American Planning Association

Communications Committee, Housing and Community Development Division, American Planning Association